---
#RecreateResponsibly
---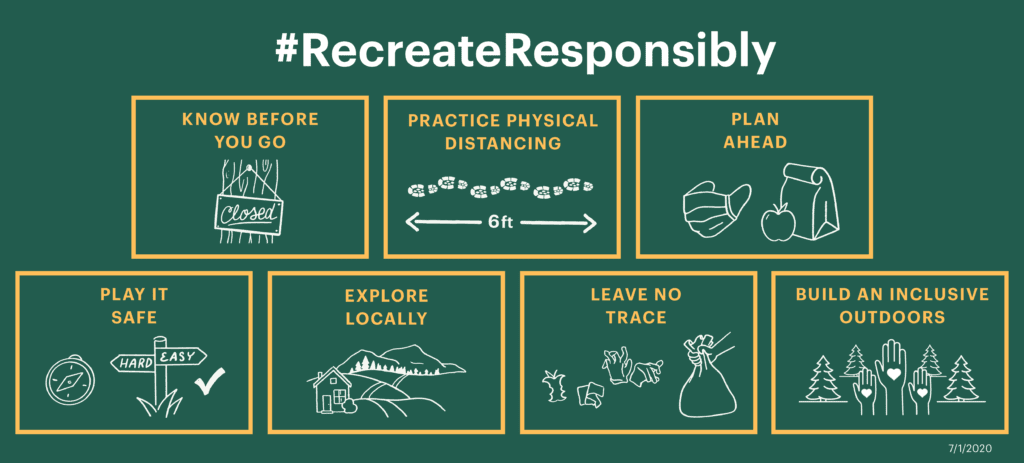 This article is about the current Covid-19 Pandemic and will contain some of the information we have. This is not the full amount of Covid-19 information available from this site because we have lots of information! Take a look at individual park pages, conveniently located at the top, for more detailed information regarding the park's status in regards to the Covid-19 Pandemic (see the video below).
If you are like us, you can't wait for this to all be over. Until then, be a good park citizen and make sure to stay safe. Not only to protect yourself, but help protect others, wildlife and nature. Below is some great information and graphics (way to go NPS!) to help make sure you are educated before hitting the trails.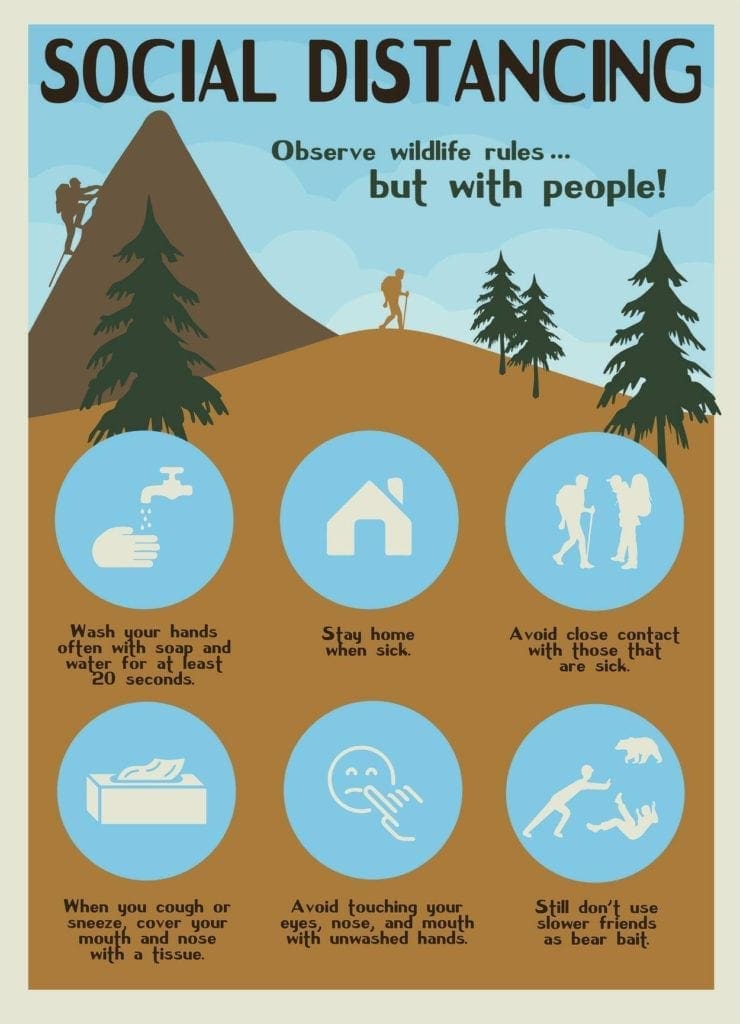 What to know before you go:
In May 2021, the CDC updated its guidance on mask wearing. With that, the National Park Service requires people who are not fully vaccinated (less than 2 weeks past your final dose) to continue to wear masks indoors and in crowded outdoor spaces, such as narrow/busy trails, overlooks, visitor center patios, & other congested areas.
Additional public health measures are in place across the service, from capacity limits to one-way trails, or even temporary closures in response to local conditions.
Traveling right now can also be a safety risk. Currently almost all locations have different restrictions and rules in place. But these are getting eased out as more and more people get vaccinated.
When planning a trip, we suggest that you take a look at the park's page on our site for the latest Covid-19 information and ensure you also take a look at the actual parks' page through the NPS, State or other authority for the most up to date information.
If you want to fly, be aware, it seems as of now that social distancing is becoming more difficult and finding flights to locations near most parks is not as easy as it was. Experts are recommending that if you are choosing to get out, that you do so via vehicle.
Here is a website with more detailed information on the safest ways to #recreateresponsibly.
Don't forget to look at the park or campground Covid-19 Information bar for more detailed information!
Visit the U.S. National Parks page.
Check out these recent posts from Discover Our Parks: