Kenai Fjords National Park Maps & Documents
---

A Map Of Alaska Highlighting The Locations Of Individual National Park Service Units.
A map of Alaska highlighting the locations of individual National Park Service units.
Map file from NPS.gov/kefj/ website
4.23 KB
---
Exit Glacier Map 1
From Park Brochure
---
Exit Glacier Map 2
From Wayside Exhibit
---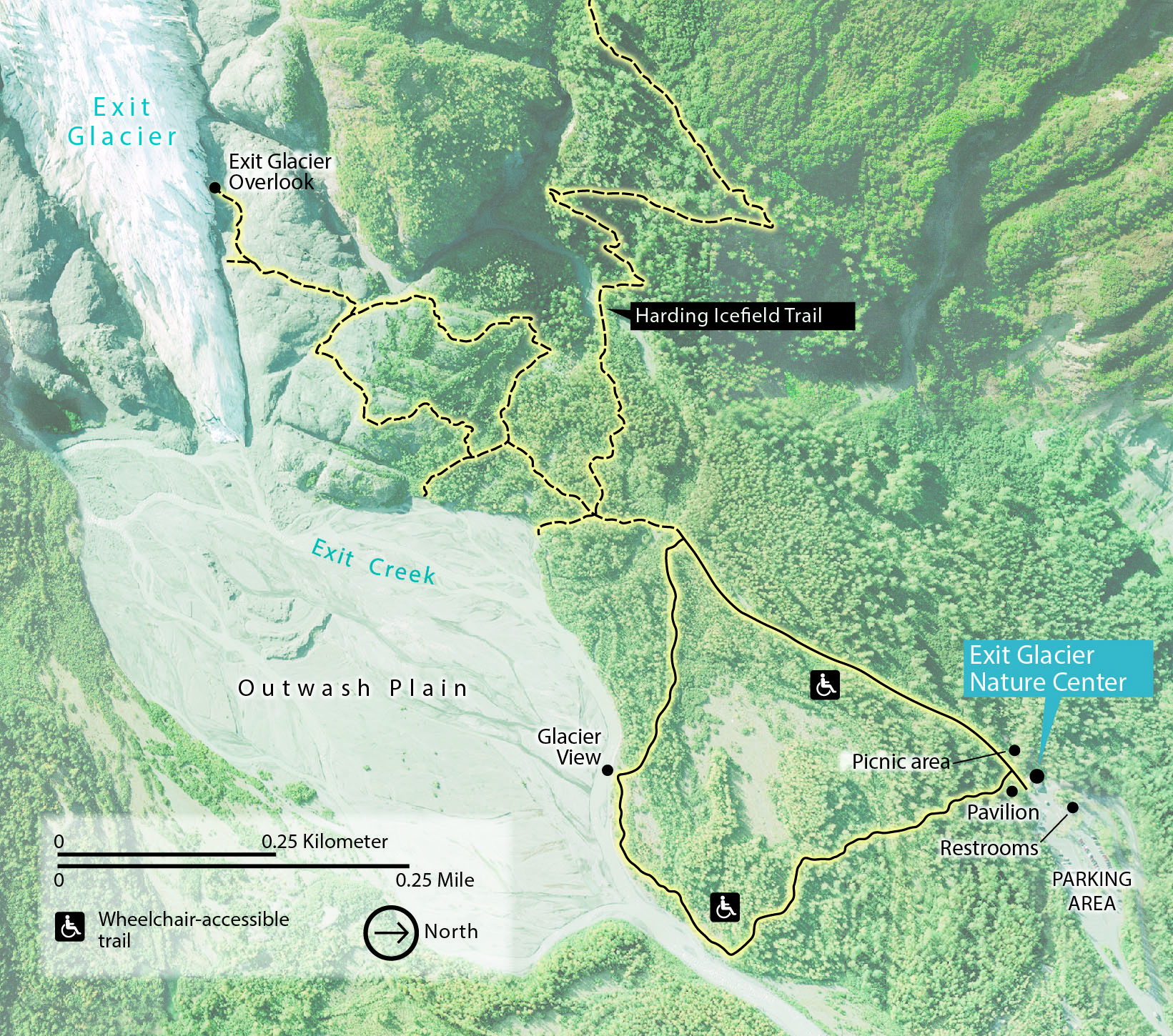 Map Of The Exit Glacier Area, Including Trails, Restrooms, Nature Center, And Parking Lot, As Described In The Text.
Map of the Exit Glacier Area, including trails, restrooms, nature center, and parking lot, as described in the text.
Map file from NPS.gov/kefj/ website
1.55 MB
---
Panorama Looking West
From Wayside Exhibit
---
Park Map
From Park Brochure
---